Get more from your water!
Sportwater is formulated for the athlete in you!
Sportwater vs Regular mineral water
At DuoTrade, we aim to provide healthy and natural hydration solutions for elite and recreatio
nal athletes of all ages. We believe in better hydration! We take pride in the products we market, and strive to create a healthier community and environment.
Sportwater begins with vapor-distilled water and co
ntains zero calories, sodium, and no other additives. It has a crisp, clean, taste and will quench your thirst, leaving you refreshed and rehydrated. Sportwater's ingredients are easy to understand and there are no mysteries – just vapor-distilled water, Calcium, Potassium and Magnesium.
Whether you are a professio
nal or recreatio
nal athlete, functio
nal hydration can improve your performance, endurance, balance, and wellness.
Ingredients of Sportwater No
ncarbonated drink contains:
Water,
Sugar,
Fructose,
Citric acid,
Flavouring,
Magnesium carbonate,
Antioxidant (vitamin C),
Vitamins (niacin, pantothenic acid, vitamin B12, biotin, vitamin B6 and folic acid) max 15%,
Perservative: potassium sorbate
L-carnitine (optional)
Drinking the sportwater is recommended for: Professio
nal or recreatio
nal athletes.
Sportwater benefits:
100% natural & additive free;
High pH co
ntent ("alkaline") – pH 8 is achieved without use of unnecessary additives … pH is optimized to help restore the body's natural balance;
Will leave you refreshed, rehydrated and satisfied,
Oxygen-rich sportwater ensures optimal performance and workout recovery.
Good taste with added flavours of strawberry, blueberry, lemon and peach!
From the moment you pick it, you'll feel the difference!
AWORDS
To co
nfirm the high quality of spring water (which is ba
se for sportwater) it gain 2 GOLD MEDALS AND 1 SILVER MEDAL at the internatio
nal fair AGRO 2011, 2012 and 2013.
Why buying our sportwater?
Good for hydration - hydrate your body faster and more complete with our natural electrolyte formulation
None of the negatives - no colors, no caffeine, no additives, zero calories, zero sodium, and zero darbs!
Best value for best quality – 3 times in a row awarded spring water
Bottled in Europe and tested regulary in verified laboratories under very high European standards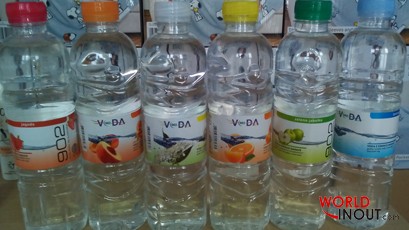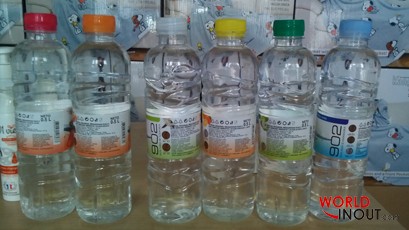 European Sportwater